Carefully Selected
Fresh Ingredients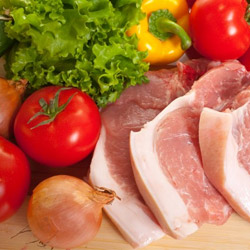 We only use fresh ingredients picked by experts
The Menu Changes
Every Week
Professional nutritionist selects a new menu every week considering each nutrient for your health.
Rich Amount
To Feed The Family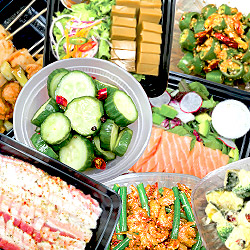 Served in a family-size that can be heartily enjoyed for one week based on 2-3 servings
---
How to Order
1. Find weekly mealkit menu
You can find weekly mealkit menu on our
Instagram (@galleriasupermarket),
website(www.galleriasm.com) or
KakaoTalk weekly message. (ID: galleria supermarket)
2. Place an order
Order deadline: Every Thursday
Please place an order via phone at Galleria customer service centre or chatbot.
You will be asked to provide personal information to process the order, such as your name, store you wish to pick up, pick up time, and phone number.
3. Pickup
Pickup Location: Customer centre from your requested pickup store.
Pickup Time: Every Thursday at your requested pickup time.